Harrison Rods To Customize
Welcome to our rod customisation page. Using the drop down options below you can create a uniquely built rod.
Towards the bottom of the page there are some examples of some custom rods we have done in the past. We also have additional details about different guides, and other bits you can choose.
Additional information
| | |
| --- | --- |
| Brand | |
| WooCategory1 | Sea Fishing |
| WooCategory2 | Sea Rods |
| WooCategory3 | Beach Rods |
| Manufacturer | Harrison |
| Department | Mens |
Only logged in customers who have purchased this product may leave a review.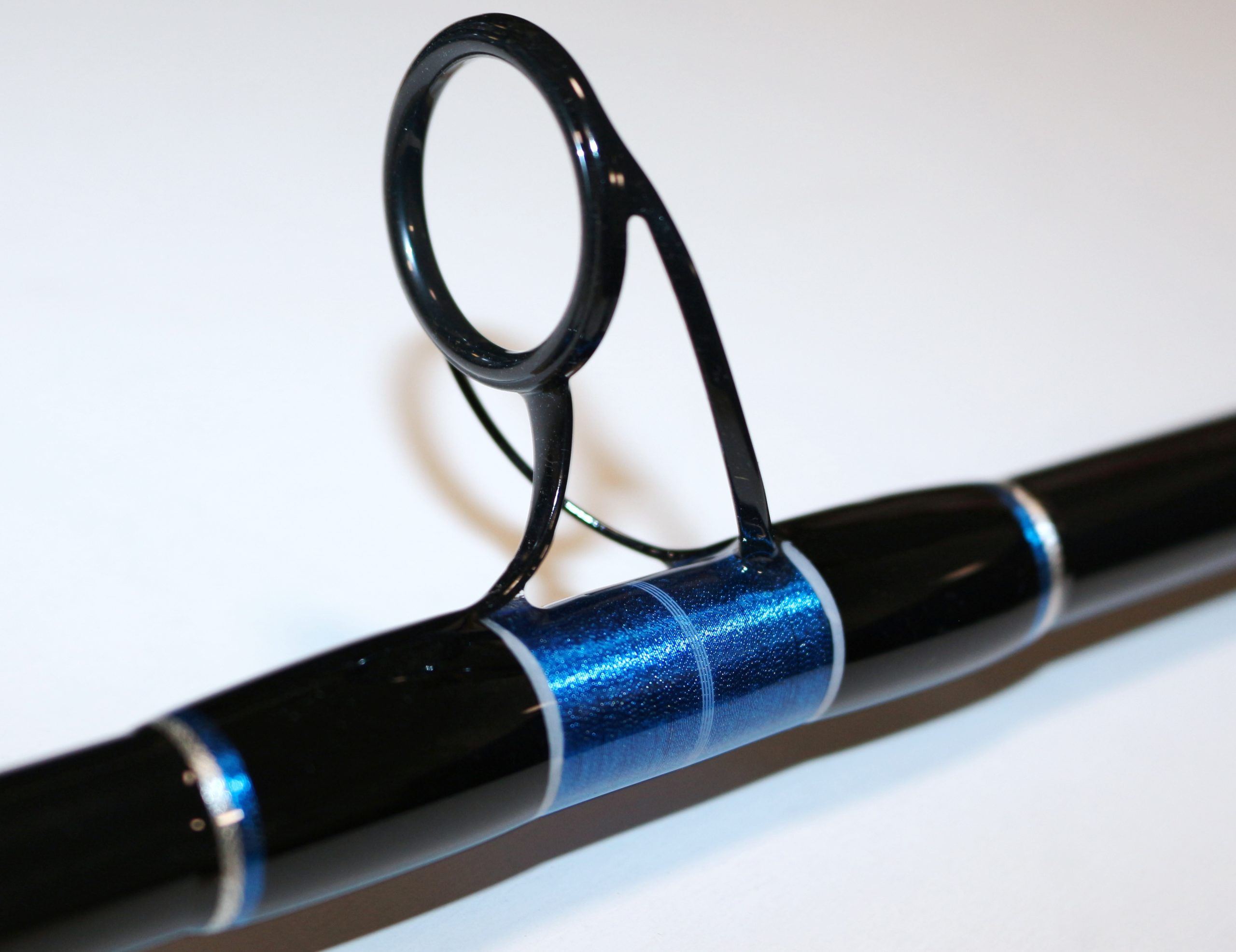 Silver Under With A White Centre Band
Purple Over Whip
Silver Edge
Which builder?
We have two builders working for us who both produce exceptional rods.
Roger Nowel is our in house builder and has been for the last 20 years. Pretty much all our standard built rods for sale our built by Roger and he builds most of the rods for the staff.
Chris Dance. Regarded as one of the finest builders in the UK. We hired Chris in 2017 and since then has been building rods every week. If you are wanting something a little more complicated we always advise to pick him.
Reel Seats
Sliding reel seats are without doubt the most popular on the market due to them being so versatile. Occasionally a small amount of tape will be needed to be added to secure the reel seat from twisting.
Coasters. We stock 2 types of premium coasters. The Breakaway coasters are very hard wearing and durable, the Century coasters come fitted with hard foam making them more comfortable.
We can also fix a reel seat in place or send a loose one for you to glue down yourself. A fix reel seat is usually the best bet when you find exactly where you want to place the reel.
Which Guides?
It's such a hard choice with the variety of guides available on the market. All the guides we stock are of a decent quality however some are better for certain applications.
Below is a brief breakdown of each ring.
American Tackle Company Ti-Forged Nanolite Guides. - Titanium K shaped frame making them lightweight, strong and durable and can be used well on hybrid rung rods. The Nanolite insert is hard wearing and super low friction which can put yards to the cast.
Click Here for our in-depth ring guide.
Shrink tube.
We  offer 3 types of shrink tube in various colours. The plain shrink tube is the toughest and plain black comes as standard on most build. The x wrap shrink tube offers additional grip due the pattern and is the most popular choice. We also offer Century 'soft grip' shrink tube which feel great but isn't as tough especially when sliding reel seats and regularly moved.
Spigot Grips.
We add grips to some builds around the spigot joins. The makes it easier to pull the sections apart when its wet. Please note is adds a little extra weight to the rod and isn't available on Bass and uptide rods.