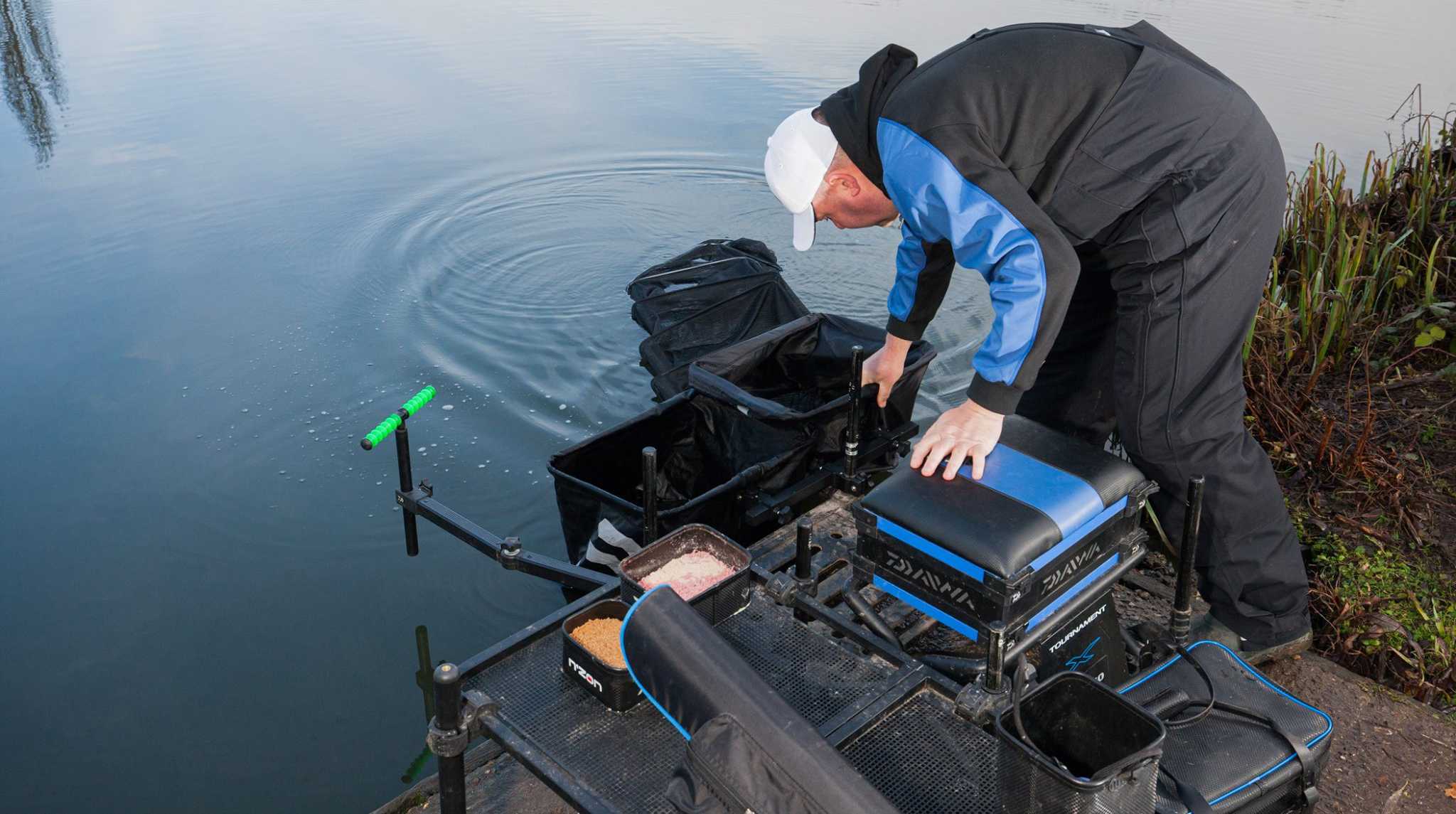 Seat Boxes
Sitting comfortably?
Picking the right box is one of the most important decisions to make as know one likes a bad back or having to get up to get more tackle out of a bag.
Chairs
Sitting Back in the Sun?
There is something wonderful about sitting back and relaxing in the sunshine in front of you're rods.
But you need a comfy, yet practical chair.
Showing 1–20 of 132 results
An ultra stable telescopic extending feeder arm with an adjustable angle tilt constructed from a lightweight but strong extrusion. With three feeder arms in the range there is a length to suit every occasion, whether it be short rods on a commercial fisheries or longer rods on rivers and natural venues. The snaplok head allows…
Beach Multipliers
We stock a large range of beach multiplier reels from Akios, Daiwa and Okuma - quality Japanese brands which are both solidly constructed and feature rich, with level wind systems, magnetic and centrifugal casting brakes and sophisticated drag systems which mean if you do hook a really big fish you are protected from breakages should you get a sudden run.
Our beach multiplier range has been hand-picked to give you the very best casting distance at the lowest price available - the quality of these multipliers speaks volumes and will give you confidence when throwing your lead towards the horizon!
Lever Drag Multipliers
Our range of lever drag multipliers gives you the convenience of on the fly adjustment for drag - essential when you are fighting heavy, fast moving fish in deep water and let's face it... lever drag is just so cool!
Our lever drag multiplier range comes from top manufacturers like Penn, Shimano, Daiwa and Okuma and are designed to handle the very largest and strongest of fish wherever you are, with specially treated surfaces to shrug off salt water and designs which make your fishing more pleasurable.
Large Fixed Spool Reels
We stock a great range of large fixed spool reels for those who prefer to fish with a fixed spool. With models specifically designed for beach, rocky shore and boat fishing, our fixed spool reel range offers everything that the fixed spool angler needs at a great price point.
Left Handed Sea Reels
If you're a 'leftie' then you're going to need one of our left handed multipliers! Made to perfectly suit the left handed angler, these reels allow you to fish in comfort and without awkwardness associated with trying to adapt to a right handed reel. We offer left handed multipliers for beach, bass, lure fishing and boat use, all from brands who offer the highest quality features and salt protection.
Lure Spinning Reels
If you love to fish with a lure then we have a great selection of fixed spool reels specifically designed to allow you to cast further, control your bait in the water and land that fish of your dreams without drama - our range of lure and spinning reels from manufacturers such as Shimano, Penn, Abu and Daiwa offer the sea fisherman superior lure casting, the smoothest of retrieval and construction which guarantees years of faithful service.
Fixed Spool Jigging Reels
If you love catching large fish aboard a boat but don't like multipliers then why not use a fixed spool jigging reel? We stock a great range of very heavy duty fixed spool reels for this purpose from Penn and Shimano, with features such as full ball bearing mechanisms and slow line lay, giving you the perfectly loaded spool every time, avoiding tangles completely.
Star Drag Multiplers
Do you prefer your multiplier with 'old school' star drag? We stock a large range of star drag multipliers from all the best manufacturers, available with our without level wind systems.